the perfect church for imperfect people
• We at That Church on The Rise are passionate about God and people
• We desire to help you discover who you are in Christ.
• We are not about filling a building but growing a Kingdom, which is about investing in people.
• We want all walks of life and race to be a welcomed part here. We are the perfect church for imperfect people.
• Our goal is to break down religious strongholds that separate us from God.
• We are a Full Gospel, Charismatic, Pentecostal, Grace Preaching, and Supernatural Believing Fellowship.

• We have a heart for the City of Elkhart.
Every Sunday Morning at 10am!





Wednesday Night at 7pm!



28082 CR 4
Elkhart, IN 46514



574-264-1570
Listen to Our Latest Service
Every Sunday our worship team brings the music and our pastors bring the message. Catch up or hear your favorite services again!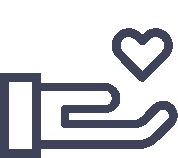 "Whoever is generous to the poor lends to the Lord, and He will repay him for his deed."